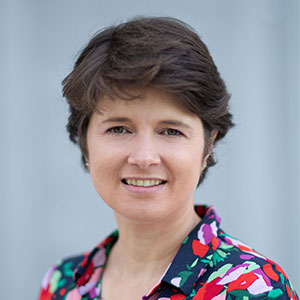 Aurélie Dudézert is a full professor in Management at the Institut Mines Télécom Business School and head of the IS Lab at IMT BS. She is a qualified researcher and a University Aggregate in Information Systems Management. She studies the organizational transformations linked to the use of collaborative technologies in work practices.
She is the author of scientific articles (JSIS, EJIS, SIM…) and books on the subject, and a member of the editorial boards of scientific journals (SIM, Management International).
Within the framework of her research, she is an expert in information systems and digital transformation for French and international organisations (e.g. SNCF, TOTAL, ERAMET, ORANGE, BOUYGUES, Direction Générale à l'Armement, MICHELIN…).
Co-founder of the FNEGE Digital Transformation Observatory since 2018, she also addresses the new challenges and opportunities related to the digital economy for higher education."