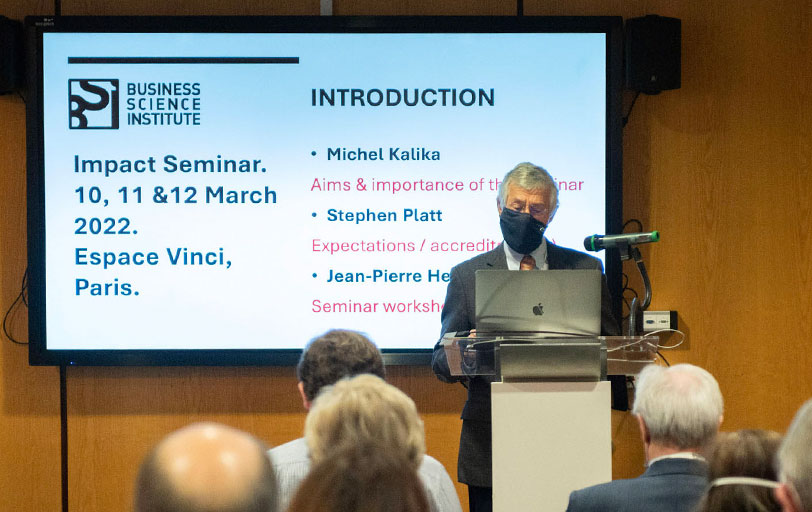 Impact Seminar n°1 (2022)
The first Impact Seminar was held from 10 to 12 March 2022 at the Espace Vinci in Paris.
These days of exchange were marked by the enthusiasm of the participants who were finally able to meet again after two years of distance due to the health crisis.
The faculty members, alumni and doctoral students gathered on this occasion had the opportunity to learn about the latest news from the Business Science Institute and to participate in numerous thematic workshops and conferences. For the first time, Alumni were also part of the jury for the defense of the Executive DBA theses.
For Frédéric Rozière, DBA Graduate of the Business Science Institute (Paris n°1, 2016-2019), this presence is justified for three reasons:
The alumni know the requirements and expectations of a DBA thesis;
He has experienced the journey of the PhD student who is also a manager during his research work;
they have a slightly more focused view of the managerial implications.