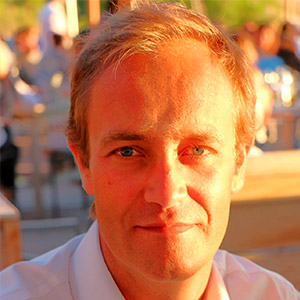 Christophe Torset is full university professor in strategy and Dean and Managing Director at IAE Gustave Eiffel University School of Management . He obtained a PhD from Paris Dauphine University in 2003 and was awarded first prize for the national full university professor admissions examination in management sciences in 2017. His teaching focuses on strategic management, economic intelligence, management tools and epistemology.
Previously associate professor at the Conservatoire National des Arts et Métiers (CNAM) in Paris, he was director of the Master in Business Administration and designed specialist courses in strategy at Paris Dauphine University. His research explores how strategies are designed and developed in business organisations at individual, group and organisational levels with a view to open strategy. His work focuses in particular on individual strategic thinkers, strategic intelligence and behavioural perspectives in strategy.
Christophe has published numerous articles in peer-reviewed journals, a dozen chapters in academic publications, articles in professional journals, two teaching manuals and made many presentations at national and international conferences (AIMS, EGOS, SMS, …). Christophe was also an elected board member at the Conseil National des Universities from 2015 to 2017, and he is currently administrator for the Société Française de Management and fellow of several learned societies.