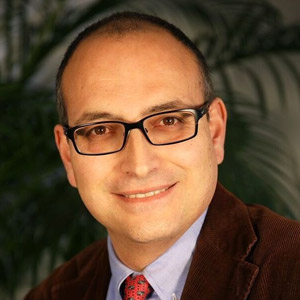 Lapo Mola (PhD) is an associate professor at Skema Business School, Université Côte d'Azur, member of the Academy of Digitalisation and of the KTO (Knowledge, Technology and Organization) Research Centre, Sophia Antipolis France.
He worked from 1997 to 2002 as a consultant and project manager in more than 30 ERP implementation projects where his main role was the analysis and redesign of business processes, including the redesign of organizational structures.
He is an active member of AIS, Association for Information Systems, organizing conferences such as ECIS 2009 (European Conference on Information Systems) and MCIS 2014 (Mediterranean Conference on Information Systems). His current research projects include the impact of information infrastructures such as ERP, Business Intelligence systems, Internet platforms on organizational design and interorganizational relations, institutional change and institutional logics in IT practices, the diffusion of information technologies, and finally, the design of piloted organizations.
He has published in journals such as European Journal of Information Systems, European Journal of Operational Research or Information Systems Journal.