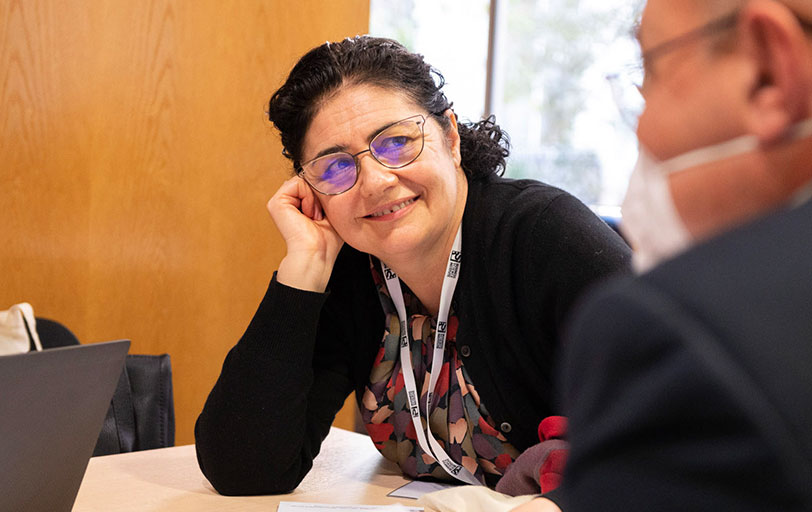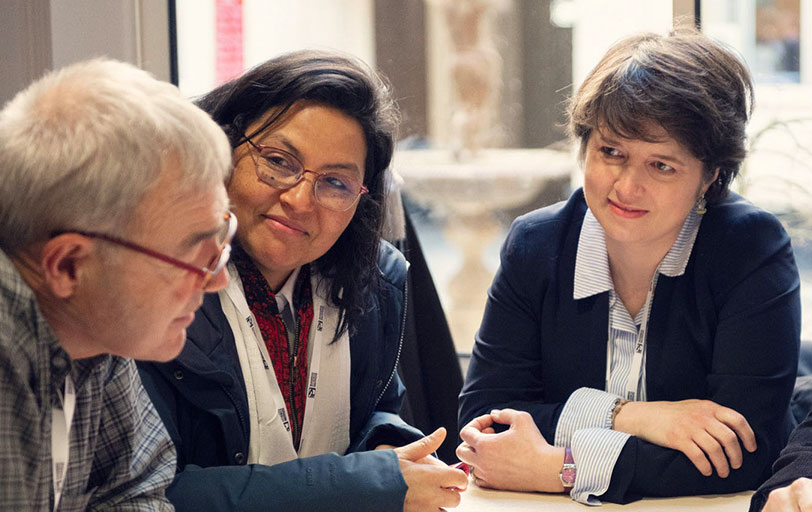 Interview with Professors Aurélie Dudézert, Chantal Fuhrer and Florence Laval who presented, on the occasion of the Business Science Institute's Impact seminar on 11 March, their chapters published in the book in honour of Professor Jean Moscarola, "La petite reine de Jean" and "Devinez…ou vous serez dévorés! , edited by Professor Michel Kalika and published by EMS, Business Science Institute collection: In this joint interview, the three Business Science Institute professors allow themselves a little humour…
Aline: You presented on March 10th during the impact seminar the chapters you wrote in the book in homage to Professor Jean Moscarola: The man who makes data speak: "The little queen of Jean" and "Guess…or you will be devoured!", could you share the main messages of your speech with our readers who were not present?
Our speech pointed out the accuracy and relevance of the textual data analysis methodology developed by Professor Moscarola. As an illustration, we have applied, in our own way, this methodology to the book written in his honor. Thus, Professor Moscarola was able to realize the extent of the work that remains to be done to enable us to reach his level of practice. We believe that he has understood the importance of his continuing to work for many years in the Business Science Institute.
Aline: A bell was heard several times during the intervention, what was it?
Professor Moscarola is torn between two passions: textual data analysis and cycling. During our talk, a member of the special forces for the defense of cycling activity entered the room and tried to disrupt our tribute with a bicycle horn. It was childish and childish. Fortunately, we knew how to be strong and, as Professor Moscarola taught us, we continued our analysis of the textual data without being distracted.After a tight interrogation where we threatened him with being devoured by the Sphinx, the challenged individual confessed that he wanted to have Professor Moscarola recognized as a bicycle racer and not as an academic expert. He claimed to be guided by the voice of the "Great Guidon" to justify his act. At the time of writing, we still do not know how he got into the Business Science Institute Impact seminar. An investigation is underway, led by Caroline who knows a lot about this.
Aline: As teacher-researchers, what have you learned from Professor Jean Moscarola's career?
That to be a great teacher, it is important to ride a bike and love mythology.
Aline: When Professor Jean Moscarola talks about the Business Science Institute, he talks about a "happy academic activity", how do you understand it?
We think that Professor Jean Moscarola particularly appreciates the Business Science Institute because he is fully recognized as a high quality researcher, as an outstanding teacher, as a visionary entrepreneur and as a unique knowledge broker. We also suspect that he particularly likes the fact that he can do textual data analysis on a bicycle, but we don't have enough evidence for that yet.
Aline: What were the highlights of the Business Science Institute Impact seminar for you?
We were all looking forward to this moment of reunion after two years of Covid working remotely. The possibility of finally meeting again, of renewing informal links, of exchanging with the doctoral managers, of awarding diplomas, of paying tribute to the founding researchers of our practice was a great joy. Each moment allowed us to meet again and to measure the contribution and the interest of the networking that the Business Science Institute allows us.
Aline: Have you ever considered a career in acting?
Teaching is not acting. However, when we are in front of an audience of students, we sometimes have that pleasant feeling of putting ourselves on stage. So, considering a career in acting, maybe not, but perfecting our acting skills, we will consider it from now on!