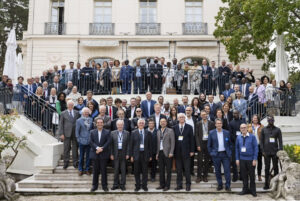 Before presenting my best wishes for this new year, I would like to thank:
Our 237 doctoral candidates and 133 alumni, who come from some fifty countries, for their trust in the Business Science Institute.
Our Faculty, for their involvement and responsiveness in the support of our DBA candidates, because without professors, there can be no doctoral programme! –
Our network team members, who are fully committed to the success of our DBA project, accessible to managers in three languages.
For 2023, I would like above all to see peace in Ukraine, a country we continue to support in our own modest way.
In the coming months, Business Science Institute will continue its development to allow new managers to carry out their project of pursuing a DBA thesis and generating managerial impact.
This development will take the form of several projects, in line with our quality and accreditation objectives:
The opening of a Spanish language group (Professors Sébastien Liarte & Marc Valax).
The creation of a Real Estate stream and the Observatory of Real Estate Strategies (OSAI: Doctor Sébastien Bourbon, Online French DBA n°1).
The creation of a Public Management stream (Professors Alain Burlaud & Madina Rival).
The creation of a Women & Governance Chair (Professor Marie-Christine Chalus-Sauvannet).
Finally, this new year will also be the occasion to celebrate the 10th anniversary of Business Science Institute during the international seminar that will take place from 27 to 29 September in Luxembourg.
I wish you all a wonderful year in 2023.
Michel Kalika
President of Business Science Institute