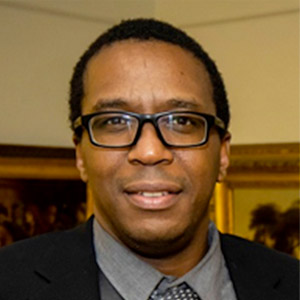 Hugues Séraphin is a Senior Lecturer in Event and Tourism Management Studies. He holds a PhD from the Université de Perpignan Via Domitia (France) and joined The University of Winchester Business School in 2012. He was the Programme Leader of the Event Management programme between 2015-2018. This programme is one of the leading programmes in the country with 100% students' satisfaction (NSS 2016). Hugues is now the Faculty of Business and Digital Technologies Work Placement Lead.
He started his career in 2003 as a French teacher in a secondary school in Birmingham. He then started to teach Travel, Tourism, and Events in 2006 when he joined a Further Education college in London. Hugues possesses a broad range of international experiences. This includes teaching in top Business Schools and Universities in France (EM Normandie; ESC Larochelle; ESC Pau; Université de Perpignan Via Domitia, etc.). Prior to his career in academic, Hugues worked in the tourism and hospitality sector within various organisations and roles (in the Caribbean and in Europe).
Hugues Séraphin attained various awards for the quality of his teaching. Hugues is also a research active academic. The links below provide detailed information on his performance.