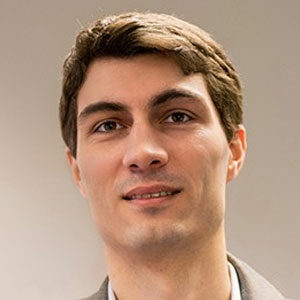 Nicolas is an associate professor in human resource management and organizational behavior.
Nicolas obtained his PhD in Management Sciences at Laval University, Canada, and pursued a post-doctoral fellowship at the Catholic University of Leuven, Belgium. Nicolas is an associate editor of the journal Business Ethics, the Environment & Responsibility, and his research appears in academic journals such as Journal of Business Ethics and Journal of Business Research.
His research focuses on the microfoundations of corporate social responsibility (or micro-CSR), a field of research that takes a person-centered, psychologically-based approach to studying corporate social responsibility, particularly through the study of employee attitudes and behaviors. He is also interested in the organizational behavior of people with disabilities, as well as in issues of health, well-being and meaning at work.
Finally, Nicolas also has several years of international experience in the consumer goods industry, as well as consulting expertise in the assessment and prevention of psychosocial risks at work.