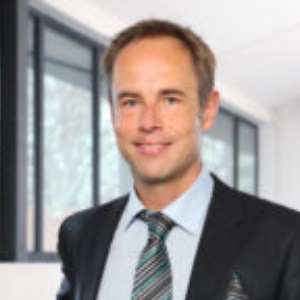 Lars Meyer-Waarden, PhD and Associate Professor in Management Sciences, heads the triple Master's degree in International Marketing of Innovative Technologies / MBA Assumption University / MSc Betriebswirtschaft Ingolstadt School of Management, at the School of Management at Toulouse Capitole University.
His teachings and research broadly address Customer Relationship Management: longitudinal customer loyalty, loyalty programs, customer lifetime value, transformative digital services and the 'Internet of Things' that increase consumer well-being, big data and its impact on the company's performance and perceived intrusion.
The author of several books, he was twice awarded "Best Book in Management" by FNEGE, and has published numerous articles in the New York Wall Street Journal, the Journal of the Academy of Marketing, Science, the Journal of Retailing, the Journal of Business Research, Recherches et Applications en Marketing, Technological Forecasting and Social Change, the International Journal of Electronic Commerce, Journal of Marketing Management, the European Journal of Marketing, the Journal of Retailing and Consumer Services, the Journal of Marketing Service. For several years, he has been a visiting professor at Assumption University in Bangkok, the Economic University Saigon, the Karlsruhe Institute of Technology in Germany, the University of South Australia in Adelaide, and the Aarhus Business School.