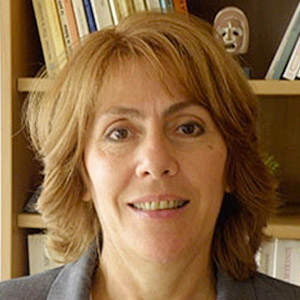 Catherine Léger-Jarniou is a professor emeritus at the University of Paris-Dauphine and holds a doctorate in management science.
Founder of the Entrepreneurship and Innovative Projects Master's degree at the University of Paris-Dauphine, she is also a member of the scientific committee of the ETI Entrepreneurship and Innovation Territories Chair and President of the Entrepreneurship and Innovation Academy.
A specialist in entrepreneurship, she has published numerous articles in leading academic journals. She is the author of several reference books: Réussir son étude de marché, les clefs d'un business model efficace, Dunod, coll. Entrepreneurs, 5th edition, 2016; Construire son Business Plan, Dunod, Coll. Entrepreneurs, 4th edition, 2017 and La boîte à outils de la création d'entreprise, Dunod, 2020 edition, co-authored with G. Kalousis.
In 2015, she was awarded the Prix du Meilleur Ouvrage de Recherche en Sciences de Gestion for Le Grand Livre de l'Entrepreneuriat, published by Dunod in 2013.