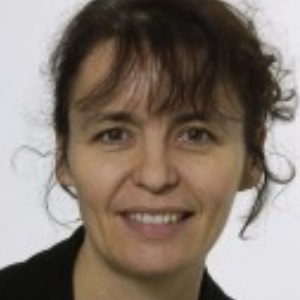 Françoise Chevalier, PhD and HDR-certified research supervisor, is an associate professor at HEC Paris and a member of the SHS (Humanities and Society) Department Council of the University of Paris Saclay. Coordinator of the Management and Human Resources Department and Doctorate in Management and Human Resources, member of the Research Committee of HEC for several years, Françoise is now a member of the Academic Board HEC Executive Education. Françoise Chevalier graduated from La Sorbonne (Ms in Literature), from the Institut d' Etudes Politiques de Paris (MSc in Sociology), from the Paris XII University (MS in Management Control) and from HEC Paris (PhD). She obtained her HDR at the University of Paris Est. She teaches on the different programs of HEC and in Executive Education. She regularly intervenes with executives and managers of SMEs and medium-sized companies.
Her research interests include Human Resources Management, Change Management, Managerial Innovations and Pedagogy. Her work specializes in qualitative, comparative and longitudinal research methods. An expert for the National Agency for Research and Technology (ANRT), member of the Editorial Board of the journal Gérer et Comprendre and the Editorial Board Sage, Professor Chevalier has supervised several theses, that received distinctions (Award for the Best Qualitative Paper in International Business AOM 2016 and Alan M. Rugman Award of International Business AOM in 2018 to Vincent Meyer, 2017 AGRH FNEGE Award to Julia Vincent-Ponroy, 2016 Le Monde University Research Prize to Sébastien Stenger).
Professor Françoise Chevalier is currently conducting research on managerial innovations in SMEs / medium-sized companies. She has published numerous articles, chapters in co-authored works, written or co-written several books in both the academic and professional fields. Françoise teaches regularly in China and Vietnam, Lebanon and Iran, Senegal and the Ivory Coast.