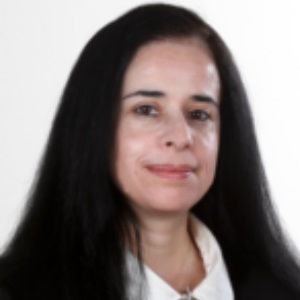 Khadija Al Arkoubi is a Professor of Management at the University of New Haven, USA, where she teaches MBA and undergraduate management courses. She received her PhD in Business Administration from New Mexico State University (USA) and her Masters in Human Resource Management from the University of Manchester in England.
Khadija Al Arkoubi has held academic and professional positions in Morocco, the United Arab Emirates and the United States. Her research interests include spiritual and global leadership, international human resource management/human resource development (IHRM, IHRD) and management training. She has received numerous awards throughout her academic career including the Academy of Management's award for the second most promising thesis in the field of management, spirituality and religion in 2007 and the Best Teacher Award in 2015.
Khadija is a reviewer for numerous academic journals and a member of various associations, including the American Academy of Management.