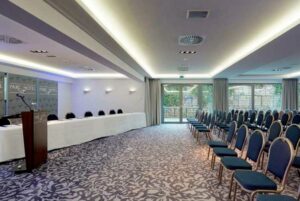 The arrival of summer has not meant a slowdown in activity at Business Science Institute – far from it!
The preparation of a new cohort for the German-speaking programme with in-person seminars in Frankfurt and Munich, a survey on conversational AI and ChatBots, a colleague awarded the prize for the best management book, the launch of the Observatory of Real Estate Sector Strategies (OSAI), etc.
The summer will also be punctuated by numerous seminars to present the new cohort openings and new programmes: Executive DBA in public management, in healthcare and the online DBA in Spanish.
However, our newsletter will be taking a break in August, so look out for the September issue, which will be largely devoted to the programme of the 2023 International Seminar, which will also mark the 10th anniversary of the Business Science Institute.
I wish you all a very happy summer,
Michel Kalika
President of Business Science Institute