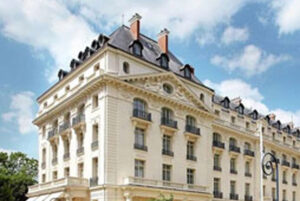 The coming weeks will be marked by several highlights in the life of Business Science Institute. The 8th international seminar will take place in the center of Paris on September 29 and 30, then in Versailles at the Trianon Palace for the first Strategic Meetings and the graduation ceremony on October 1.
True to its vocation of enabling managers to create knowledge and impact useful to companies through its DBA program, Business Science Institute is organizing the Strategic Meetings in partnership with Antidox, IQSOG, l'Encyclopédie de la Stratégie, Choiseul Advisory and the École de Paris du Management.
In September, we also celebrate the 10th anniversary of Business Science Institute website created by Samuel, whom we would like to thank warmly and whose unfailing commitment we salute.
Finally, Business Science Institute is continuing its development with the project to open new groups in French, English and German languages, including a group specialized in Sustainable Innovation Management in partnership with ICN Business School.