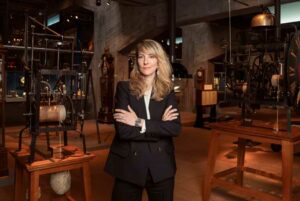 Having spent several years working for iconic luxury brands, Céline Cheval-Calvel has observed a problem with the watch and jewellery industry's sustainability programmes.
Most of the carbon emissions come "upstream" in the supply chain, from sourcing raw materials and manufacturing components. Yet many procurement managers struggle to ensure "responsible purchasing", or making buying decisions that take into account not only the price and quality of raw materials, but also their effects on society and the environment.
"When responsible purchasing is managed poorly, suppliers see it as commercial hypocrisy. So the final effect is zero," says Cheval-Calvel.
Now a commodity purchasing manager at Audemars Piguet, a luxury watchmaker in Switzerland, she decided to investigate this issue further — but not through a traditional PhD. Instead, she chose to pursue a doctorate of business administration (DBA) because of its emphasis on applied research and solving real-world business problems. It was also structured to accommodate her career, allowing her to continue working at Piguet while pursuing the degree.
Cheval-Calvel opted for the Business Science Institute's Executive Doctorate in Business Administration, a programme designed for executives with an MBA and at least five years of management experience, run jointly with France's IAE Lyon School of Management. Students receive the DBA from both institutions.