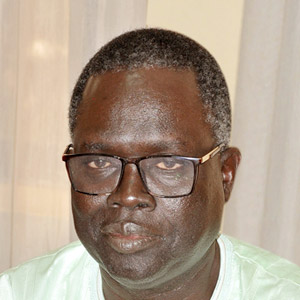 Professor at the Cheikh Anta Diop University of Dakar (UCAD) and head of the Finance, Organization, Control and Strategy (FOCS) research laboratory.
He is also President of the Scientific Council of the Catholic University of West Africa, Ziguinchor Unit, and Director of Studies, Policies and Cooperation of the Ministry of Higher Education and Research (MESR).
He teaches strategic management control, accounting, auditing and financial analysis. His research areas are public management, governance of public and private organizations, micro-finance and Islamic finance.
His latest work focuses on accounting standardization and research governance and management.